Skip to Main Content
It looks like you're using Internet Explorer 11 or older. This website works best with modern browsers such as the latest versions of Chrome, Firefox, Safari, and Edge. If you continue with this browser, you may see unexpected results.
Symposium
The Arts of James Baldwin and Beauford Delaney
An NEH-funded Symposium hosted by
The UT Humanities Center
The University of Tennessee
Knoxville, TN
February 20-21, 2020
The Delaney Project
Promotes and celebrates the art of Beauford Delaney, African American artist born in Knoxville, Tennessee.
---
---
---
"Through the Unusual Door" Exhibit
An exhibit at the Knoxville Museum of Art, February 7, 2020 - May 10, 2020.
---
---
Check out these two local news articles about the exhibit as well!
Sketch by Joseph Delaney
A sketch by Joseph Delaney, brother of Beauford Delaney, is currently on display in UT Hodges Library Special Collections.
---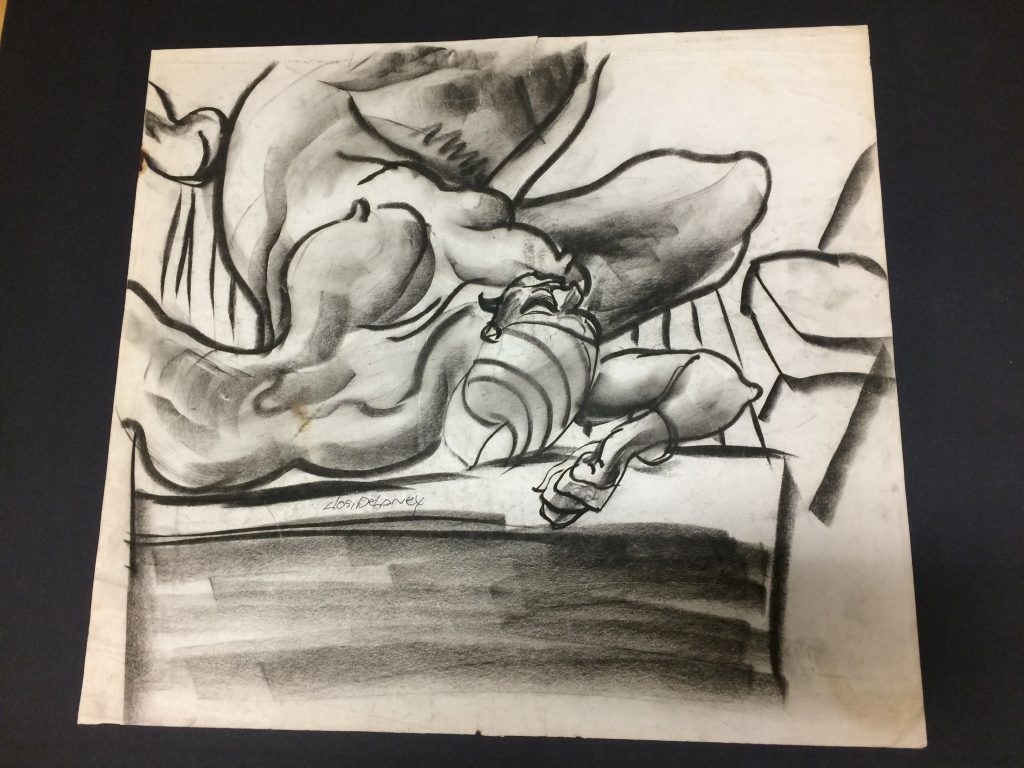 ---
Contact Information
For Additional Information Contact:
Molly Royse
Humanities Librarian
Email: mroyse@utk.edu
Phone: 865-974-3652
Guide created by Molly Royse & Tori Gilkeson