Skip to main content
It looks like you're using Internet Explorer 11 or older. This website works best with modern browsers such as the latest versions of Chrome, Firefox, Safari, and Edge. If you continue with this browser, you may see unexpected results.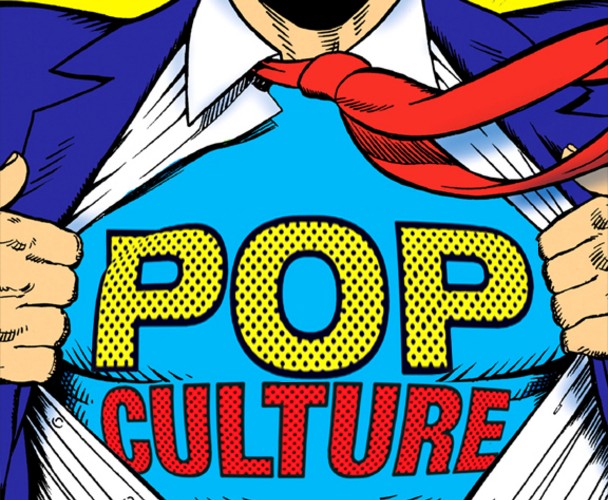 Research in Pop Culture is not always easy. It is naturally interdisciplinary and not widely studied in academic fields. This guide, however, will help you get started on your research.
Finding Articles, Journals, and Books on Popular Culture
Online Databases and Resources
| | |
| --- | --- |
| | To locate a copy of an article, look for the Find Text button located near the record of the article in the databases. Click on it to bring up a box that lists full-text and paper copy holdings. |
Google Scholar

A great database of interdisciplinary, academic sources. May contain dissertations and international articles.

Internet Archive

a non-profit library of millions of free books, movies, software, music, websites, and more.
Other Databases of Interest
Popular Culture in Britain & America, 1950-1975: Rock and Roll Counterculture, Peace and Protest

Explores the dynamic period of social, political and cultural change between 1950 and 1975 in Britain and the U.S. Full-text of documents, images, and video.

Tennessee Encyclopedia of History & Culture

A fully searchable version of the print edition, originally published in 1998. Features updates to existing entries, new entries and over 500 additional images, plus audio and video files.

Victorian Popular Culture (1800-1930s)

Full-text resource for the study of popular entertainment in the nineteenth and early twentieth centuries in Britain and the U.S. Divided into four sections: Spiritualism, Sensation and Magic; Circuses, Sideshows and Freaks; Music Hall, Theatre and Popular Entertainment; and Moving Pictures, Optical Entertainments & the Advent of Cinema.
UT Catalog Resources
| | |
| --- | --- |
| | Want help finding books using OneSearch at UT Libraries? The OneSearch tutorial takes you through the highlights. |
Globalization and American Popular Culture

by

Lane Crothers

A third edition of this book is now available. Now in a fully revised and updated edition, this concise and insightful book explores the ways American popular products such as movies, music, television programs, fast food, sports, and even clothing styles have molded and continue to influence modern globalization. Lane Crothers offers a thoughtful examination of both the appeal of American products worldwide and the fear and rejection they induce in many people and nations around the world. The author defines what we mean by "popular culture," how popular culture is distinguished from the generic concept of "culture," and what constitutes "American" popular culture. Tracing how U.S. movies, music, and TV became dominant in world popular culture, Crothers also considers the ways in which non-visual products like fast-food franchises, sports, and fashion have become ubiquitous. He also presents a fascinating set of case studies that highlight the varied roles American products play in a range of different nations and communities. Concluding with a projection of the future impact of American popular culture, this book makes a powerful argument for its central role in shaping global politics and economic development.

Call Number: Hodges Library Stacks (E169.12 .C74 2010 )

Publication Date: 2009-08-15

Continuities in Popular Culture

by

Ray B. Browne (Editor); Ronald J. Ambrosetti (Editor)

The humanities are the strongest dynamic that runs from the past into the future. Throughout history, except for the past one hundred fifty years, the strongest element in the humanities has been the culture of the folk. Now it is the everyday culture of a democratic society--popular culture, a key to people's understanding themselves and their society. These sixteen essays by leading popular culture scholars demonstrate how elements in our everyday life flourished in the past, came to flower today, and will continue to shape us in the future.

Call Number: Hodges Library Stacks (E169.12 .C62 1993 )

ISBN: 0879725931

Publication Date: 1993-01-01

Popular Culture Studies Across the Curriculum

by

Ray B. Browne (Editor)

Academic curricula are being strengthened and enriched through the enlightened realization that no discipline is complete unto itself. In the interdisciplinary studies that result, the one theme that remains universal is popular culture. Academia throughout the disciplines is rapidly coming to understand that it should be used in courses campus-wide and on all levels. All in the world of education benefit from the use of the cultures around them. This work emphasizes the need for interdisciplinary mingling and explores the ways in which instructors can utilize popular culture studies in order to deepen both their own areas of specialization and their students' appreciation of education. The collection of 18 essays spans campus curricula, including the humanities (English literature, American studies, folklore and popular culture), the social sciences (anthropology, history, sociology and communications), religion and philosophy, geography, women's studies, economics and sports. Also addressed is the importance of popular culture courses in both community colleges and high school settings.

Call Number: Hodges Library Stacks (HM623 .P662 2005 )

Publication Date: 2004-12-30