Skip to content
Spring 2017 (Hodges room 213)
Jan 23: No film
This date has been cancelled and moved to January 30. Please consider attending Joy Harjo's talk instead.
Jan 30: Paris is Burning
Paris is Burning, HQ77.2 .U52 N535 2005
Jennie Livingston's documentary offers a behind-the-scene glimpse at the golden age of New York "Drag Balls" where rival fashion houses come together to celebrate, vogue and compete for bragging rights. Shot between 1985 and 1989, the narrative inter-cuts between individual stories that chronicle the experiences of the African-American and Latino, gay and transgender subculture in a time when the city was consumed by the ideals of wealth and glamour.
Looking at Paris is Burning 25 Years after Its Release >>
Burning Down the House: Why the Debate over Paris is Burning Rages On >>
Feb 6: Holler If You Hear Me
Holler If You Hear Me: Black and Gay in the Church
Holler If You Hear Me: Black and Gay in the Church puts the narrative in the hands of Black LGBT people who are struggling with the intersections of sexuality, faith and race. The stories in the documentary are varied, passionate and inspiring. Clay Cane, who created and produced the film, traveled to Atlanta, where church and LGBT culture cross paths like nowhere else, to dive into one of the most taboo topics in the Black community. With extraordinary access and without judgment, Cane and BET.com tackle this controversial but important issue through the journeys of those who are living it everyday and whose stories prove we all deserve to be heard and loved. Written by Clay Cane
Trailer >>
Feb 13: The Queer Women Founders of #BlackLivesMatter
Feb 20: Brother Outsider
Brother Outsider: The Life of Bayard Rustin
Long before Martin Luther King, Jr. became a national figure, Bayard Rustin routinely put his body — and his life — on the line as a crusader for racial justice. Rustin's commitment to pacifism and his visionary advocacy of Gandhian nonviolence made him a pioneer in the 1940s, and captured King's imagination in the 1950s. In 1963, with more than 20 years of organizing experience behind him, Rustin brought his unique skills to the crowning glory of his civil rights career: his work organizing the historic March on Washington, the biggest protest America had ever witnessed.
But Rustin was also seen as a political liability. He was openly gay during the fiercely homophobic era of the 40s and 50s; as a result, he was frequently shunned by the very civil rights movement he helped create. The compelling new film Brother Outsider: The Life of Bayard Rustin chronicles Rustin's complex life story, a tale of race, prejudice, and idealism at the heart of 20th century America. Though he had to overcome the stereotypes associated with being an illegitimate son, an African American, a gay man and a one-time member of the Communist Party, Rustin — the ultimate outsider — eventually became a public figure and respected political insider. He not only shaped civil rights movement strategy as a longtime advisor to Martin Luther King, Jr., but was known and respected by numerous U.S. Presidents and foreign leaders.
Watch the trailer >>
Feb 27: Saving Marriage
Saving Marriage
When Massachusetts becomes the first state to recognize gay marriage, a constitutional amendment immediately emerges that would take that right away. Now, seasoned lobbyists and rookie activists are in the battle of their lives. The holy grail of gay rights is within reach, and their fight to save marriage will change forever how people - including them -- view same-sex relationships. Civil rights history begins a new chapter in Massachusetts, and Saving Marriage is there on the scene as the drama unfolds.
Trailer >>
March 6: For the Bible Tells Me So
For the Bible Tells Me So
Can the love between two people ever be an abomination? Is the chasm separating gays and lesbians and Christianity too wide to cross? Is the Bible an excuse to hate?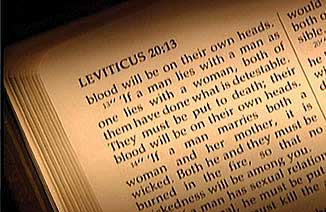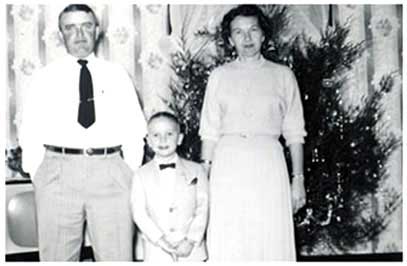 Through the experiences of five very normal, very Christian, very American families -- including those of former House Majority Leader Richard Gephardt and Episcopal Bishop Gene Robinson -- we discover how insightful people of faith handle the realization of having a gay child. Informed by such respected voices as Bishop Desmond Tutu, Harvard's Peter Gomes, Orthodox Rabbi Steve Greenberg and Reverend Jimmy Creech, FOR THE BIBLE TELLS ME SO offers healing, clarity and understanding to anyone caught in the crosshairs of scripture and sexual identity.
Trailer >>
BS680.H67 F67 2007 and streaming online
Mar 20: Limited Partnership
Limited Partnership
Limited Partnership chronicles the 40-year love story between Filipino American Richard Adams and his Australian husband, Tony Sullivan. In 1975, thanks to a courageous county clerk in Boulder, Colorado, Richard and Tony were one of the first same sex couples to be legally married in the world. Richard immediately filed for a green card for Tony based on their marriage.
But unlike most heterosexual married couples who easily obtain legal status for their foreign spouses, Richard received a denial letter from the Immigration and Naturalization Service stating, "You have failed to establish that a bona fide marital relationship can exist between two faggots."
Outraged at the tone, tenor, and politics of the letter, and to prevent Tony's impending deportation, the couple decided to sue the U.S. government, initiating the first federal lawsuit seeking equal treatment for a same-sex marriage in U.S. history.
The film follows Richard and Tony's personal trajectory, which parallels the history of the LGBT marriage and immigration equality movements, from their 1971 meeting at an L.A. gay bar called "The Closet;" to the 1975 signing of their marriage license in Colorado; through the era of AIDS; and all the way up to the historic U.S. Supreme Court rulings on gay marriage in June 2013 and again in 2015.
Through it all, even when confronted by health issues, money woes, and legal challenges, these two trailblazers never wavered in their love, never lost their senses of humor, and never gave up their quest for justice.
Trailer >>
Mar 27: I Am Jazz
I am Jazz: A Family in Transition
In the documentary special "I AM JAZZ: A Family in Transition," follows the life of an extraordinary family and their transgendered daughter. 11-year-old Jazz and her family face a life-altering decision as the ebullient tween approaches puberty. Through extensive archival family footage and first-person interviews, Jazz and her family share their powerful personal story as they grapple with the possibility of hormone blocking therapy and issues related to fertility, discrimination and identity. The special is directed by Jen Stocks and executive produced by Bill Hayes, Kirk Streb, Wayne Mahon and Mark Gottwald, Figure 8 Films.
Apr 10: L Word Mississippi
L Word Mississippi
A provocative and moving documentary that explores the lives of gay women living in the conservative, religious deep South and the unique hardships, bigotry, bullying, sexism and racism they endure. Produced by Ilene Chaiken of 'The L Word' and 'The Real L Word'.
Trailer >>
Apr 17: A Sinner in Mecca
A Sinner in Mecca
For a gay filmmaker, filming in Saudi Arabia presents two serious challenges: filming is forbidden in the country and homosexuality is punishable by death. For filmmaker Parvez Sharma, however, these were risks he had to assume as he embarked on his Hajj pilgrimage, a journey considered the greatest accomplishment and aspiration within Islam, his religion. On his journey Parvez aims to look beyond 21st-century Islam's crises of religious extremism, commercialism and sectarian battles. He brings back the story of the religion like it has never been told before, having endured the biggest jihad there is: the struggle with the self.
Trailer >>
Last Updated:

Jan 9, 2017 2:46 AM

URL:

http://libguides.utk.edu/OutFilms